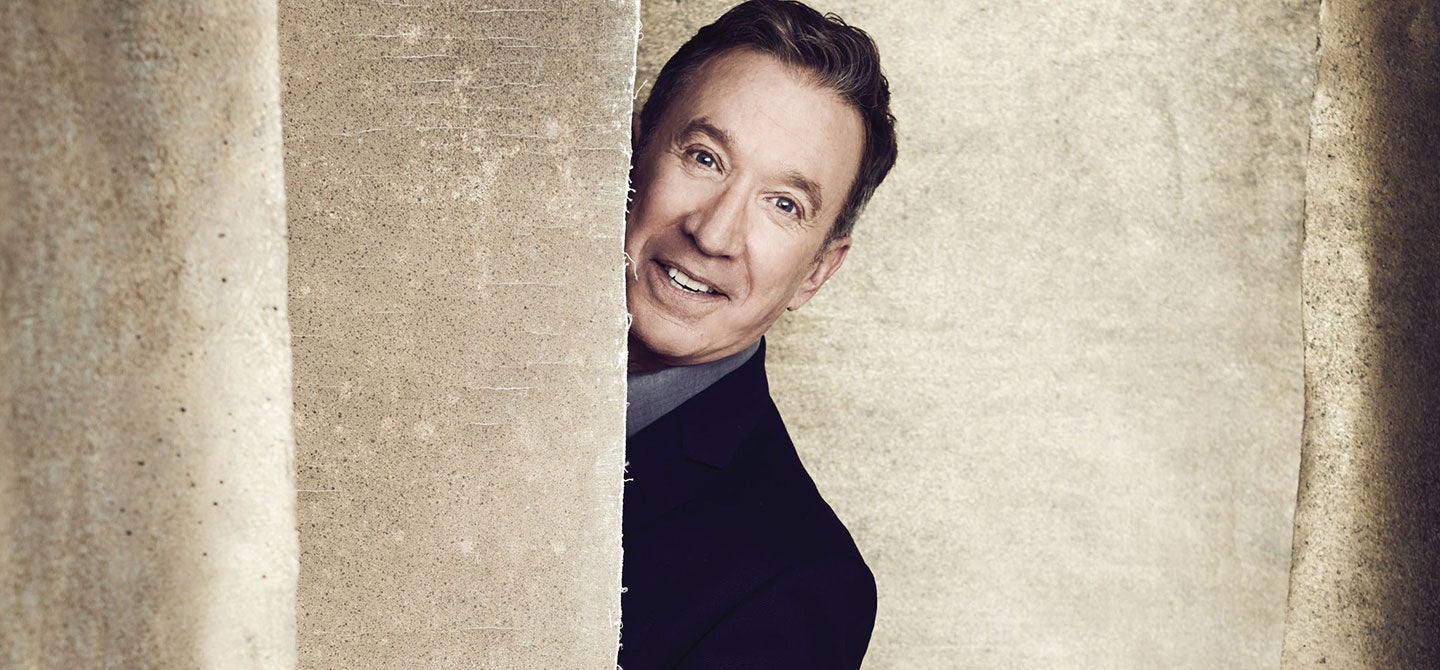 Presented By Outback Presents
Tim Allen
Date

May

19

, 2023

Event Starts

7:00 PM

Location

Civic Center Music Hall

On Sale

On Sale Now
Tim Allen is the star of the hit sitcom "Last Man Standing" which was revived by the FOX network for its 7th season after airing for six seasons on ABC. The 8th season of the series will premiere in January 2020.
Allen reprised his role as Buzz Lightyear in Disney's "Toy Story 4," with Tom Hanks, Keanu Reeves, Tony Hale, Annie Potts, Christina Hendricks, and Keegan-Michael Key. The film opened #1 at the box office on June 21, 2019
In 2017, he starred in the Netflix dark comedy "El Camino Christmas" with Vincent D'Onofrio, Luke Grimes and Dax Shepard.
Allen continues to perform stand-up shows to sold-out crowds across the country. He honed his talents as a stand-up comic throughout the eighties, providing the perfect lead-in to his highly successful ABC television series "Home Improvement" where he garnered a Golden Globe Award, an Emmy nomination, and was honored with the People's Choice Award for "Favorite Male Performer in a Television Series" for an unprecedented eight years in a row.
During "Home Improvement's" run at the top of the prime-time charts, Tim revisited his comedy roots with a successful national concert tour. He also found time to pen his first book about the male perspective, Don't Stand Too Close to a Naked Man, topping the New York Times Bestseller List. This was followed by his second bestseller I'm Not Really Here focusing on midlife, family and quantum physics.
In 1999, during the final season of "Home Improvement," Tim was honored with the TV Guide Award for Favorite Actor in a Comedy Series. In a tearful farewell, Tim hung up his tool belt, shifting his film career into high gear with resounding success.
He made his film debut in 1994, playing a holiday icon in "The Santa Clause," earning him another People's Choice Award. In 1995, he voiced the beloved, yet deluded, space ranger Buzz Lightyear in the CGI smash hit "Toy Story."
In 1997, Allen starred in the hit comedies "Jungle 2 Jungle" and "For Richer or Poorer." To the delight of moviegoers, in 1999 Tim reprised his character Buzz Lightyear in "Toy Story 2" which grossed over $250 million. This was followed by the hit film "Galaxy Quest." Representing the 'Average Joe,' Tim starred in "Joe Somebody" and in 2001 he starred in the comedy "Big Trouble." In 2002, Tim took on the role of Critical Jim in "Who Is Cletis Tout?," and he helped kick off the holiday season that year reprising his role in "The Santa Clause 2." In 2004, he starred opposite Jamie Lee Curtis in the comedy "Christmas with the Kranks."
In 2006, Allen starred in "The Santa Clause 3," in which he once again reprised his role as Santa Claus. That same year he starred in the comedy "Zoom" and in the updated version of the Disney classic "The Shaggy Dog." In 2007, he starred opposite John Travolta, Martin Lawrence and William H. Macy in the hit comedy "Wild Hogs." In 2008 Allen starred in the drama "Redbelt."
In 2010, Allen reprised his role as Buzz Lightyear in "Toy Story 3." That same year he starred in his feature film directorial debut "Crazy On The Outside" with Sigourney Weaver and Ray Liotta.
In 2013, Allen reprised his role as Buzz Lightyear in "Toy Story of Terror," as spooky tale featuring all of the favorite "Toy Story" characters.
Additional Ticket Information
Age Restriction
Ages 18+
Reschedule
This event was originally scheduled for June 4, 2022. Ticket holders have been notified and should retain their current tickets, as they are valid for the rescheduled date.