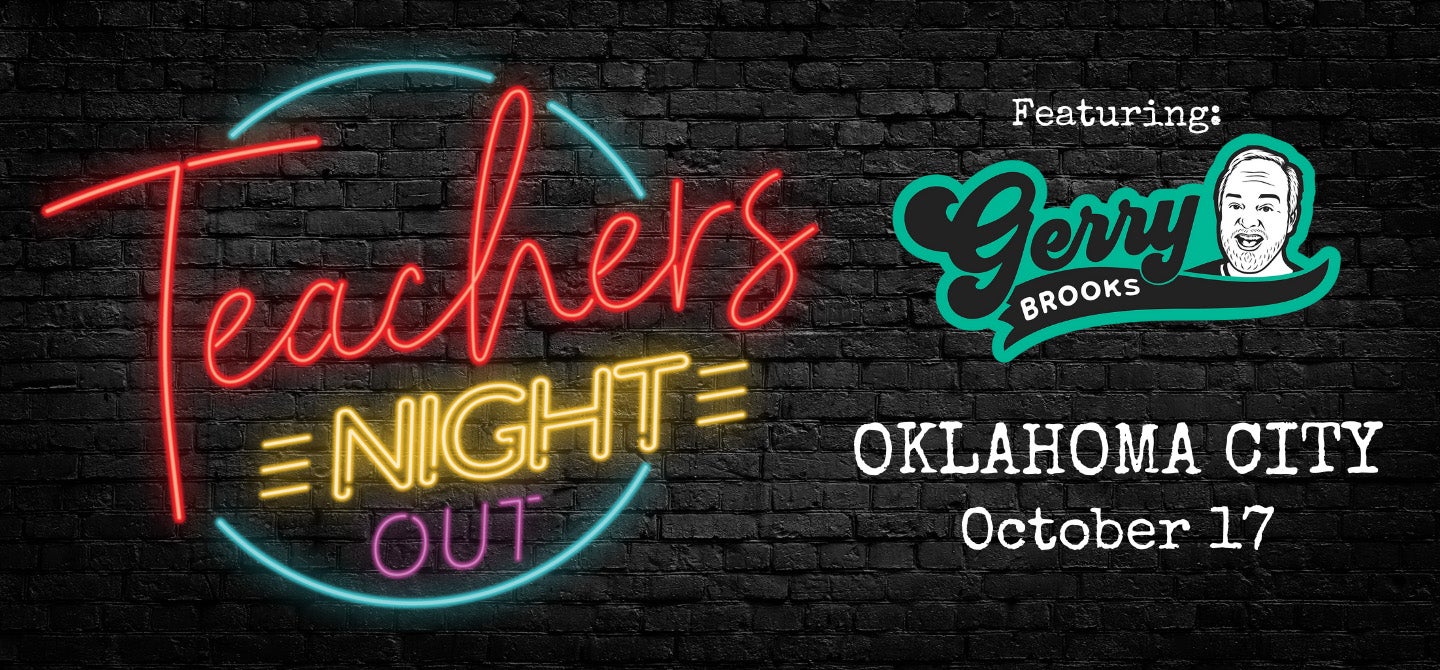 Teacher's Night Out
What is Teachers Night Out? It's very simple. We love you teachers, we value what you do for your community, and we want to show you how much we care. That's it, there's no other motive but to give something back to you for all that you do for our kids.

You can expect to be entertained, challenged, encouraged, and to feel a part of the larger educational community in Oklahoma City. We will have several speakers, including hypnotist Michael Mayo, in the first hour, and Gerry Brooks will bring it home for the last hour. We want you to be a part of our night out with teachers!

Join us Tuesday, October 17th at the Rose State College Hudiburg Chevrolet Center in Midwest City for an event that is just for you. Get your teacher besties together for a fun night with us. Get inspired by fellow educators, entertainment, and of course, Gerry Brooks.

T shirt sizes are a request only and are subject to availability.